Buy Used BMW Sedan Models
2024 BMW M3 CS Sedan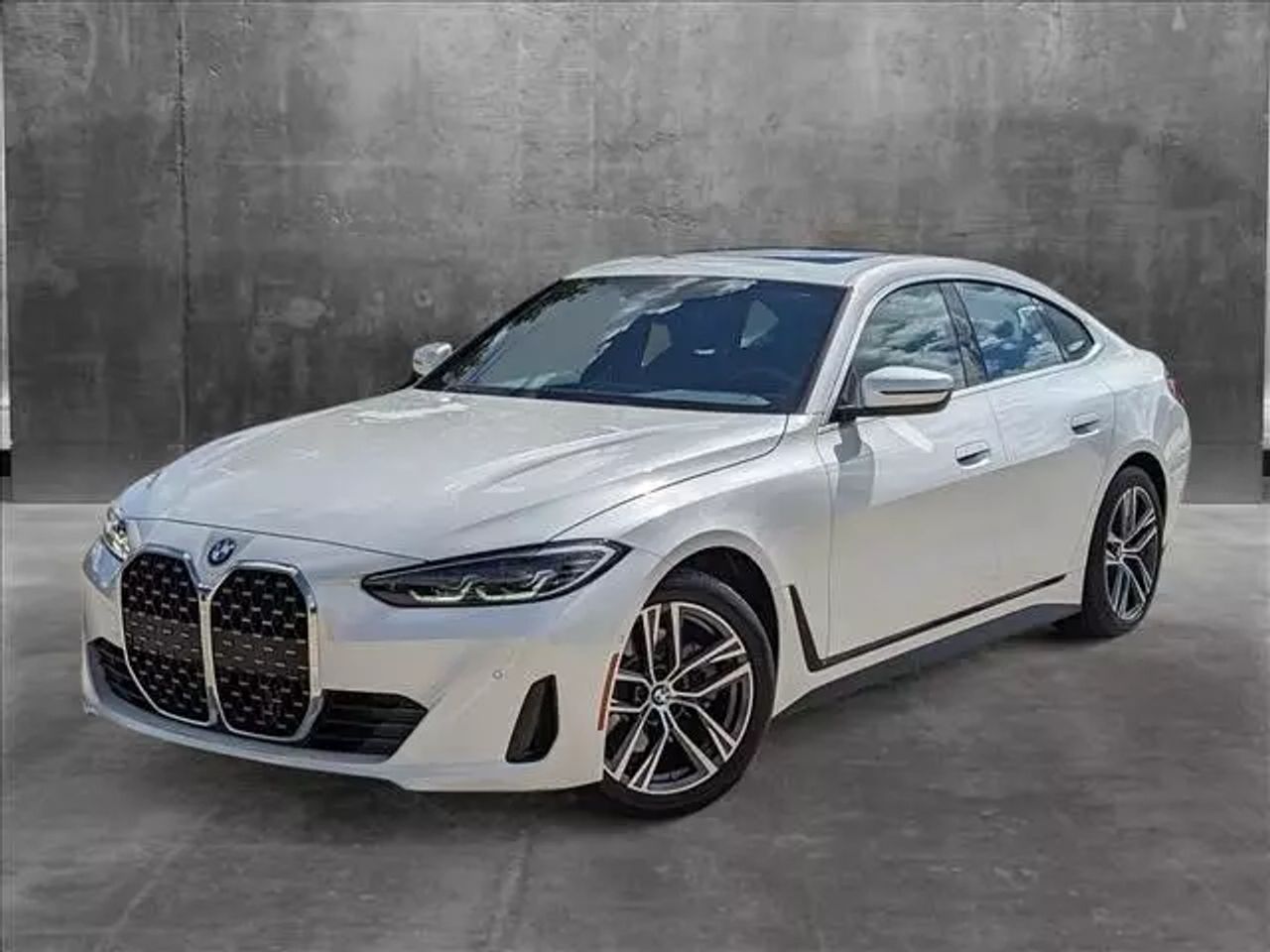 2024 BMW 430i xDrive Gran Coupe
2024 BMW M850i xDrive Gran Coupe
2024 BMW M3 CS Sedan
BMW sedans are some of the most popular luxury cars on the road, and the reasons for that are legion. The Bavarian automaker garnered much success with the 5 Series in 1972, and the nomenclature has lived on with the range now in its 11th generation. This is only one of the brand's highly successful models, with many boasting a long history of success.
List of BMW Sedan Models and Prices
This is a list of the new BMW sedan models currently for sale in the USA:
| Model | Power | Engine | Base Price |
| --- | --- | --- | --- |
| BMW i5 | 335 hp | Electric | $66,800 |
| BMW 2 Series Gran Coupe | 241 hp | 2.0L Turbo Inline-4 Gas | $37,800 |
| BMW 3 Series Sedan | 255 hp | 2.0L Turbo Inline-4 Gas | $44,500 |
| BMW Alpina B4 Gran Coupe | 488 hp | 3.0L Turbo Inline-6 Gas | $101,999 |
| BMW 5 Series Sedan | 523 hp | 4.4L Twin-Turbo V8 Gas | $56,000 |
| BMW 6 Series Gran Coupe | 315 hp | 3.0L Turbo Inline-6 Gas | $81,500 |
| BMW 7 Series | 375 hp | 3.0L Turbo Inline-6 Gas | $96,400 |
| BMW 8 Series Gran Coupe | 335 hp | 3.0L Turbo Inline-6 Gas | $87,500 |
| BMW i4 Gran Coupe | 335 hp | Electric | $52,000 |
| BMW i7 | 449 hp | Electric | $105,700 |
What to Consider When Buying a BMW Sedan
The US has lost some of its love for sedans, but there are still a few types that manage to sell well. Among these, luxury models are perhaps the most popular, as they represent a certain status that SUVs don't provide. However, there are numerous other brands that can offer this, so what do sedans from BMW do to stand out from the rest?
Pros
Powerful engine setups
Plush interiors
Good list of standard features
Decent fuel economy
Cons
Expensive to purchase
Additional packages are pricey
Average reliability ratings
FAQs
What is the best BMW sedan?
The 3 Series wraps practicality and admirable power outputs up in a very attractive package. It may not be the sportiest, and the trunk could be bigger, but it's an excellent all-rounder and a good entry point to the range. The 8 Series doesn't really lack in any area, being much larger and having a lot more power on tap, but it is absurdly expensive. If you want an EV, both the affordable i4 and high-performing i7 are worth a mention.
Do BMW sedans get good mileage?
Luxury cars are not known for their fuel economy, but among them, BMW is one of the better brands. The 3 series is one of the most frugal, achieving 26/36/30 mpg city/highway/combined, and up to 75 MPGe in hybrid guise.
What is the fastest BMW sedan?
The Alpina version of the 8 Series, known as the B8 Gran Coupe, is the quickest of the true sedans. Its specs have been enhanced so that the V8 engine now produces 612 horsepower and 590 lb-ft of torque. This is sent to all four wheels and propels the large vehicle from 0-60 mph in just three seconds. The sedan can also hit a top speed of 201 with the speed limiter removed.
What is the price of a new BMW sedan?
As with all BMW cars, the pricing is quite high. The cheapest sedan is the 2 Series, which comes in a little under $40,00. The 3 Series will cost you about $40,000, and the hybrid another $5k over that. Larger models like the 7 Series are closer to $100,000, but the base-level 8 Series is actually cheaper at around $90,000. Both the Alpina B7 and B8 are similarly priced at a little over $140k. An electric i4 will set you back approximately $50,000, while the larger i7 is more than double the price.