Buy Used Mercedes-Benz SUV Models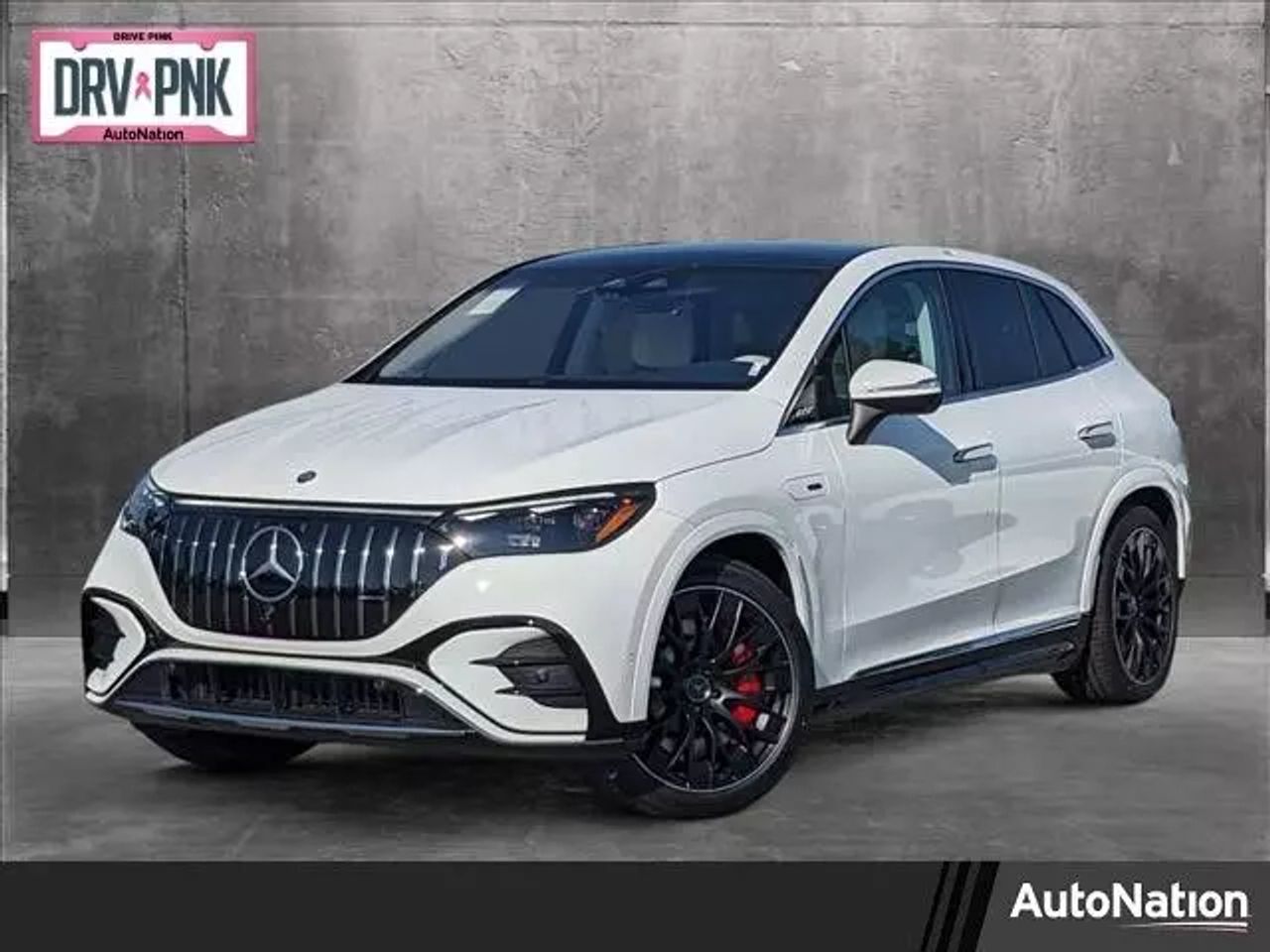 2024 Mercedes-AMG EQE SUV 4MATIC+
2024 Mercedes-Maybach GLS600 SUV
2024 Mercedes-AMG GLE 53 4MATIC Coupe
2024 Mercedes-AMG GLE 53 Hybrid SUV 53 AMG
With the rise in popularity of crossovers and sports utility vehicles in the USA, Mercedes SUVs have become some of the best vehicles in the automaker's lineup. Some are perfect for a small family while others are large enough to fit the grandparents and the dog, too. While the price remains quite high, they are actually pretty decent value-for-money packages when you consider everything you get.
List of Mercedes-Benz SUV Models and Prices
This is a list of the Mercedes-Benz SUV models and prices in the US:
| Model | Power | Engine | Base Price |
| --- | --- | --- | --- |
| Mercedes-AMG G63 4x4 Squared | 585 hp | 4.0L Twin-Turbo V8 Gas | $349,000 |
| Mercedes-Benz GLA-Class SUV | 221 hp | 2.0L Turbo Inline-4 Gas | $37,500 |
| Mercedes-Benz GLB-Class | 221 hp | 2.0L Turbo Inline-4 Gas | $39,800 |
| Mercedes-Benz GLC-Class Coupe | 255 hp | 2.0L Turbo Inline-4 Gas | $54,700 |
| Mercedes-AMG GLE 53 Coupe | 429 hp | 3.0L Turbo Inline-6 Gas | $89,800 |
| Mercedes-Benz GLS-Class SUV | 362 hp | 3.0L Turbo Inline-6 Gas | $81,800 |
| Mercedes-Benz EQB SUV | TBC | Electric | $52,750 |
| Mercedes-AMG EQE SUV | 617 hp | Electric | $109,300 |
| Mercedes-Benz EQG | 469 hp | Electric | TBC |
| Mercedes-Benz EQS SUV | 355 hp | Electric | $104,400 |
What to Consider When Buying a Mercedes SUV
The SUV and crossover market is extremely popular in the US, and that means it is also quite saturated. With such fierce competition even top-of-the-line Mercedes SUVs are hard-pressed to stand out. The German automaker has lots of experience designing high-quality and high-performance vehicles, expertise it brings to its range of high-riders. But what else helps them stand out from the competition?
Pros
Luxury is a given
Mostly powerful engines
Smooth ride quality
Comfortable seating and high-quality interiors
There is always an option for AWD
Cons
Mpg figures are underwhelming compared to rivals
Most models carry high price tags
Additional packages push the cost up even more
Some don't have the best reliability ratings
FAQs
What are the best Mercedes-Benz SUVs and crossovers?
If you just need a compact crossover or CUV for getting around town, then the GLA and GLB are top choices. But if you also want to enjoy some spirited driving, the AMG variants definitely impress. There are even eminently capable off-roaders in the form of the G-Class and AMG G63 4x4 Squared.
What is the price of a new Mercedes-Benz SUV?
The lineup of Mercedes-Benz SUVs is quite extensive, with sizes varying from subcompact to full-size models. The cost of the smallest GLA-Class is a reasonable $35,000 or so, while the slightly larger GLB adds around $2k to the bill. AMG models for these vehicles are usually around $10,000 more expensive. The big GLS-Class starts close to $80k, but the cost goes up to as much as $170k for the Maybach variant.
Are there any new Mercedes SUVs?
The most recent vehicle to join the Merc range is the new EQS SUV, alongside the EQB. There will be even more EVs in the future, including the rugged EQG for off-roading.