Buy Used Toyota Hatchback Models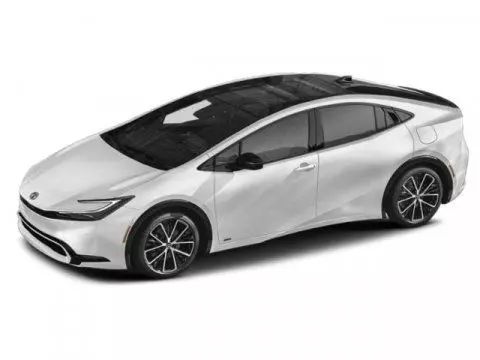 2023 Toyota Prius LE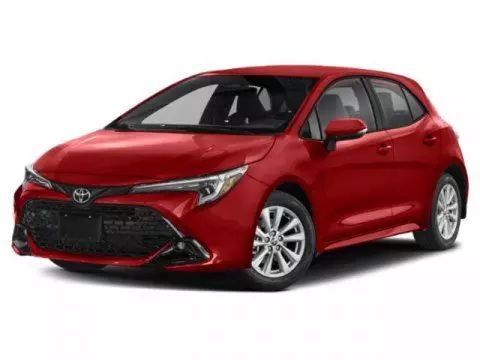 2023 Toyota Corolla Hatchback SE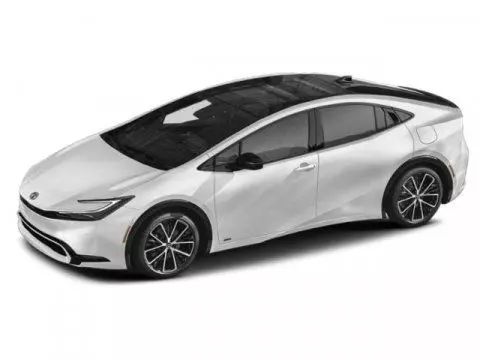 2023 Toyota Prius LE
2023 Toyota Prius LE
Affordability, practicality, and livability are perhaps the three words that best describe Toyota hatchbacks. They're the ideal, budget-friendly urban runabouts for young people or budding families. Their 4-door hatchback layout makes for easy ingress and egress and provides plenty of cargo room for lugging daily essentials about on a routine basis. What's even better is that, because these vehicles carry the renowned reliability of their brand, they retain exceptional resale value. With that being said, those with a very tight budget will still find plenty of super affordable options at any used-car dealership.
Common Specifications for Toyota Hatches
Apart from what we have already mentioned, there are a few commonalities that you can expect to encounter across the manufacturer's range, such as:
Performance: No, Toyota hatchback cars aren't particularly sporty. Instead, they focus more on comfort and livability. While not specifically quick either, some can feel peppy because of how compact they are. This small footprint also makes them extremely easy to maneuver.
Powertrain: Most options are equipped with small, low-horsepower mills with either a manual or automatic transmission available. An FWD setup is common for the small, low-cost classification.
Features: Creature comforts and conveniences are minimal in these budget-friendly commuters. Even the new, top-tier trims come with only moderate consignment of features. You can expect full smartphone integration from most of the choices, but the infotainment suite and sound system will seldom be anything more than adequate.
All the new Toyota Hatchback Models
While the Japanese automaker has a truly impressive stable of vehicles bearing its name, only a few fit the hatchback profile:
Corolla: Inside this cruiser is a 2.0-liter inline-four engine that can be mated to either a six-speed manual or a CVT automatic gearbox. A front-wheel-drivetrain is standard in each trim - SE, SE Nightshade Edition, and XSE.
Prius: There are two hybrid versions of the Prius and a plug-in variant, too. In the self-titled HEV there is a 1.8-liter four-cylinder engine that's augmented with an electric motor. A CVT transmission is standard across the board, while the drivetrain (FWD or AWD) depends on the trim. The older "c" variant had a 1.5L four-pot upfront with a CVT and FWD default. The plug-in Prime comes equipped with a 1.8L inline-four hybrid motor, a CVT, and an FWD setup.
Yaris: Under the hood of this subcompact hatch is a 1.5L four-cylinder mill that's linked to a six-speed automatic gearbox and an FWD system. The latest 2020 release sports an all-new design and construction based on its four-door sedan counterpart.
Pricing of Toyota Hatchback Cars
| Model | Power | Engine | Base Price |
| --- | --- | --- | --- |
| Toyota Corolla Hatchback | 169 hp | 2.0L Inline-4 Gas | $21,165 |
| Toyota Matrix | 132 hp | 1.8L Inline-4 Gas | $19,275 |
| Toyota Prius | 121 hp | 1.8L Inline-4 Hybrid | $25,075 |
| Toyota Yaris Hatchback | 106 hp | 1.5L Inline-4 Gas | $17,750 |
| Toyota Corolla iM | 137 hp | 1.8L Inline-4 Gas | $18,850 |
| Toyota GR Corolla | 300 hp | 1.6L Turbo Inline-3 Gas | $35,900 |
| Toyota Prius c | 99 hp | 1.5L Inline-4 Hybrid | $21,530 |
| Toyota Prius Plug-In | 134 hp | 1.8L Inline-4 Plug-in Hybrid | $29,990 |
| Toyota Prius Prime | 121 hp | 1.8L Inline-4 Plug-in Hybrid | $28,770 |
What to Consider Before Buying
There aren't many Toyota hatchback models on the US market, but there is a boundless array of these cars in general. Luckily, our comprehensive reviews cover the entire classification and the helpful comparison tool allows you to pit them against one another. This makes it easier for shoppers to compare brands and check out specs, trims, and even available configurations and colors. Here are just some benefits and concerns of this automaker's hatches.
Pros
Easy to drive and live with on a daily basis
Exceptional EPA-confirmed gas mileage returns
Brand-inherent safety and reliability ratings
Cons
Underpowered and inept handling at speed
Bland and arguably unattractive exterior designs
Passenger room is rather limited
Are there any new Toyota Hatchbacks scheduled to debut?
An updated version of the Corolla is expected to debut in the USA for the 2021 model year with a new Special Edition trim showing off a cool front spoiler, side skirts, and new tail end, but with only 1,500 units to be made.
What's the price of the current top-rated Toyota hatch?
The Corolla is the best car proffered from the Japanese automaker according to CarBuzz. The current edition carries a starting MSRP of around $21k, excluding taxes, dealership specials, or any incentives.