Buy Used Toyota Sedan Models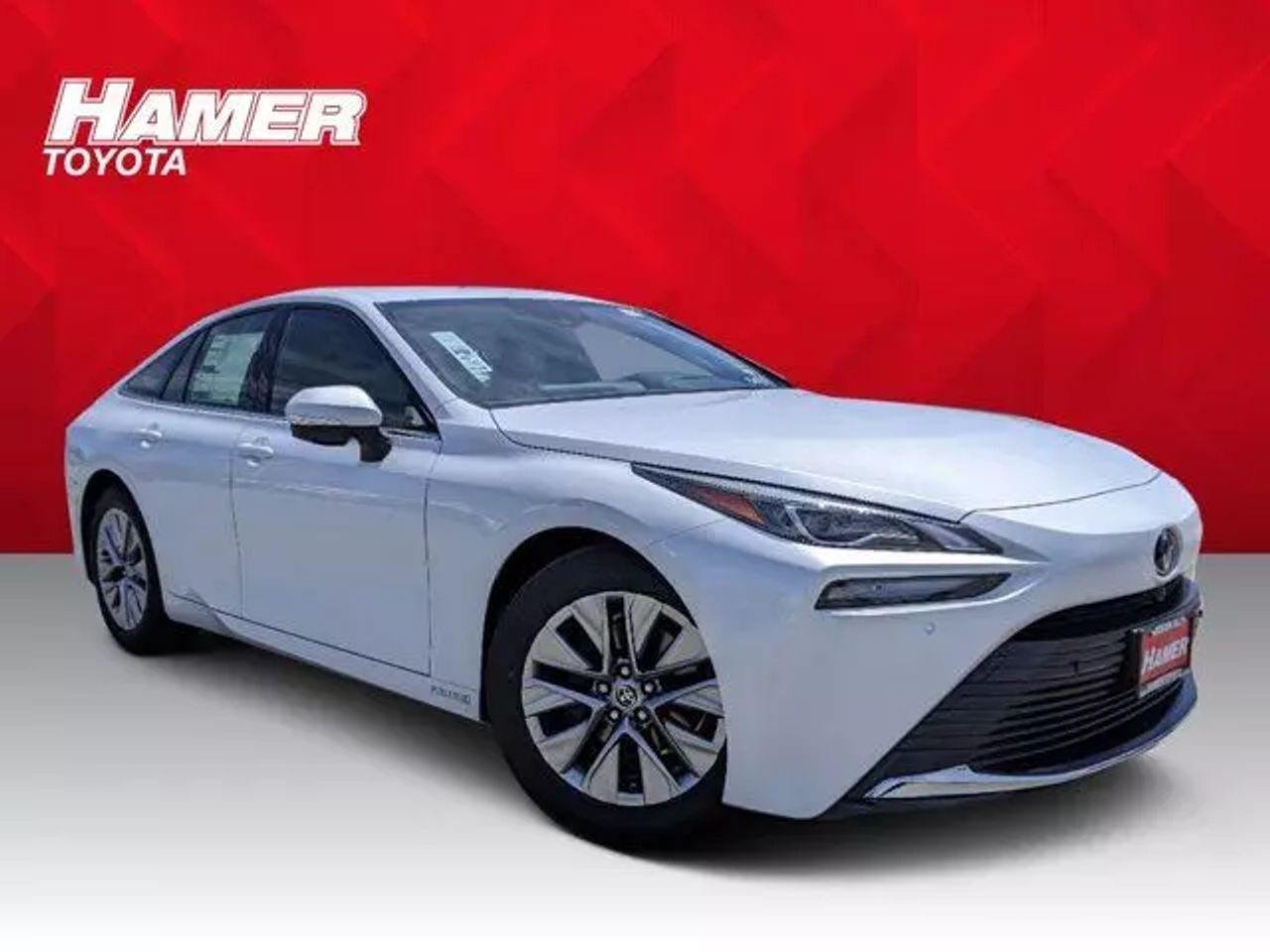 2023 Toyota Mirai XLE Fuel Cell EV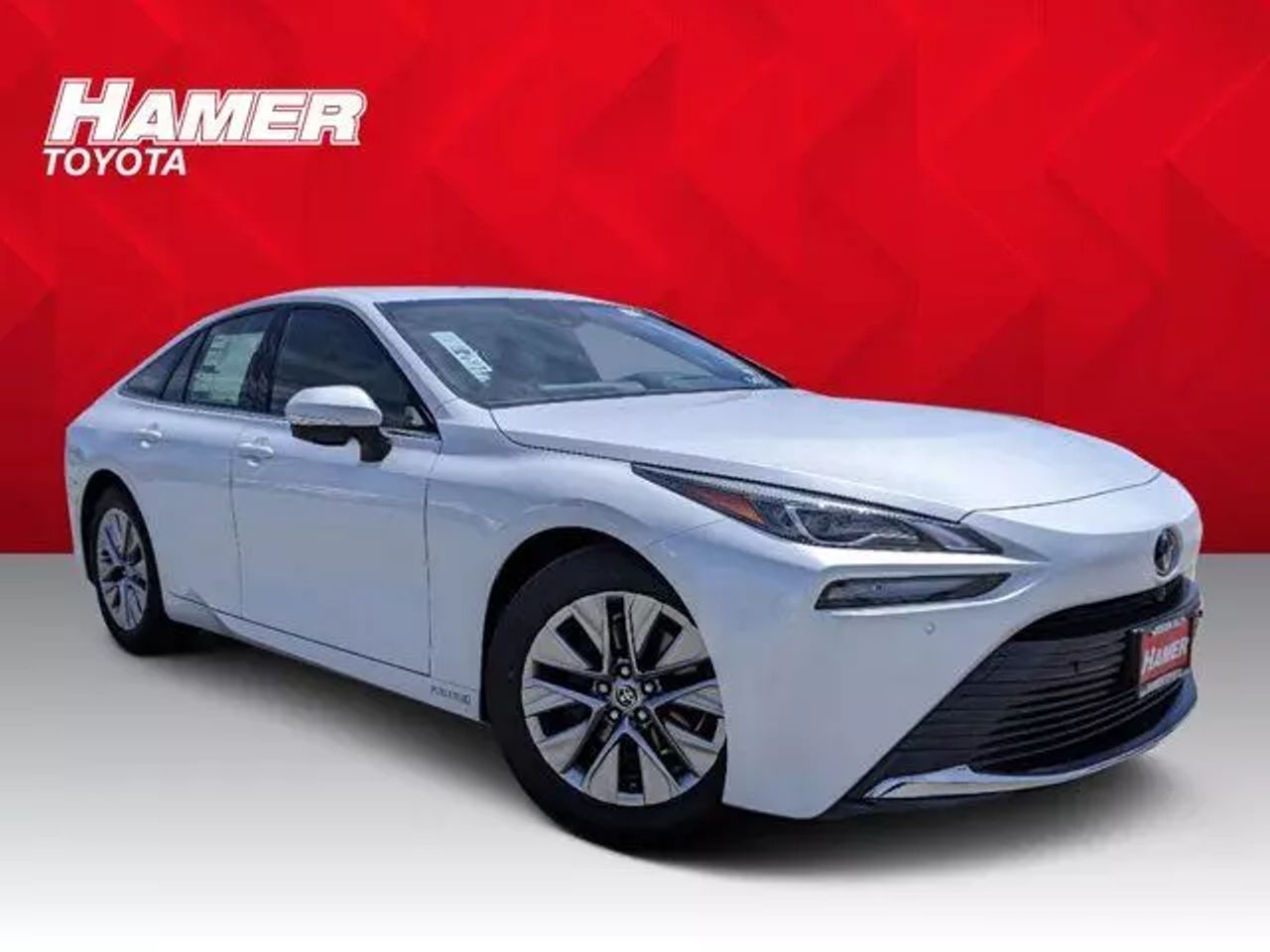 2023 Toyota Mirai XLE Fuel Cell EV
2023 Toyota Mirai XLE Fuel Cell EV
2023 Toyota Mirai XLE Fuel Cell EV
When it comes to finding an easy-to-live-with, affordable, and well-rounded vehicle, you can't go wrong with one of the many sedans from Toyota. These vehicles are ideal urban runabouts and some of the best family-centric cars money can buy. Plus, the Japanese automaker has, over the years, established itself as a brand of some renown in the USA for its affordability and reliability.
List of Toyota Sedan Models and Prices
This is a list of the Toyota sedan models currently for sale in the US:
| Model | Power | Engine | Base Price |
| --- | --- | --- | --- |
| Toyota Avalon | 301 hp | 3.5L V6 Gas | $36,825 |
| Toyota Camry | 203 hp | 2.5L Inline-4 Gas | $26,320 |
| Toyota Corolla Hybrid | 134 hp | 1.8L Inline-4 Hybrid | $23,050 |
| Toyota Crown | 236 hp | 2.5L Inline-4 Hybrid | $39,950 |
| Toyota Mirai | 182 hp | Hydrogen Fuel Cell | $49,500 |
| Toyota Yaris Sedan | 106 hp | 1.5L Inline-4 Gas | $15,650 |
| Toyota Avalon Hybrid | 215 hp | 2.5L Inline-4 Hybrid | $37,850 |
| Toyota Camry Hybrid | 208 hp | 2.5L Inline-4 Hybrid | $28,655 |
| Toyota Corolla Sedan | 139 hp | 1.8L Inline-4 Gas | $20,425 |
| Toyota Yaris-iA | 106 hp | 1.5L Inline-4 Gas | $15,950 |
What to Consider When Buying New Toyota Sedans
There are far fewer sedans left in the states now that crossovers and SUVs have become so popular, and those that remain have to do a lot to stand out. Like most of its cars, Toyota sedans are known for their affordability and high-value proposition, but how do they stack up against those with better luxury and performance specifications?
Pros
Offer good routine drivability and practicality
All are competitively fuel-efficient
Exceptional safety and reliability ratings
Relatively affordable pricing across the board
Modern, attractive exterior and interior design
Cons
None are particularly fun or engaging to drive
Stock engines are typically underpowered
Middling passenger and cargo capacities
FAQs
What are the best Toyota sedans?
The Corolla and Camry both have been long-time top sellers for the Japanese automaker, mostly due to their low price and long list of standard features. However, the new Crown and the hydrogen-powered Mirai both have a lot going for them, too.
How much does a new Toyota sedan cost?
You seldom have to spend a lot of money to get behind the wheel of a Toyota, but some of the cheapest options are no longer available. You can get a Corolla for around $20,000 or a Camry for about $25,000. The Avalon and Crown are slightly more premium-feeling vehicles with pricing more in the area of $40k. At the top of the price list is the niche Mirai, which will cost you at least $50,000.
Does Toyota make any sporty sedans?
While the brand seems to save its high-performance trims for the coupe and hot hatch models in its lineup, some of the comfort-biased sedans have decent specs. The Crown Platinum, for example, has access to an impressive 340 horsepower and 400 lb-ft of torque. The Mirai, on the other hand, only has 182 hp and takes a while to reach 60 mph. Once it gets going, though, it can reach pretty high speeds.